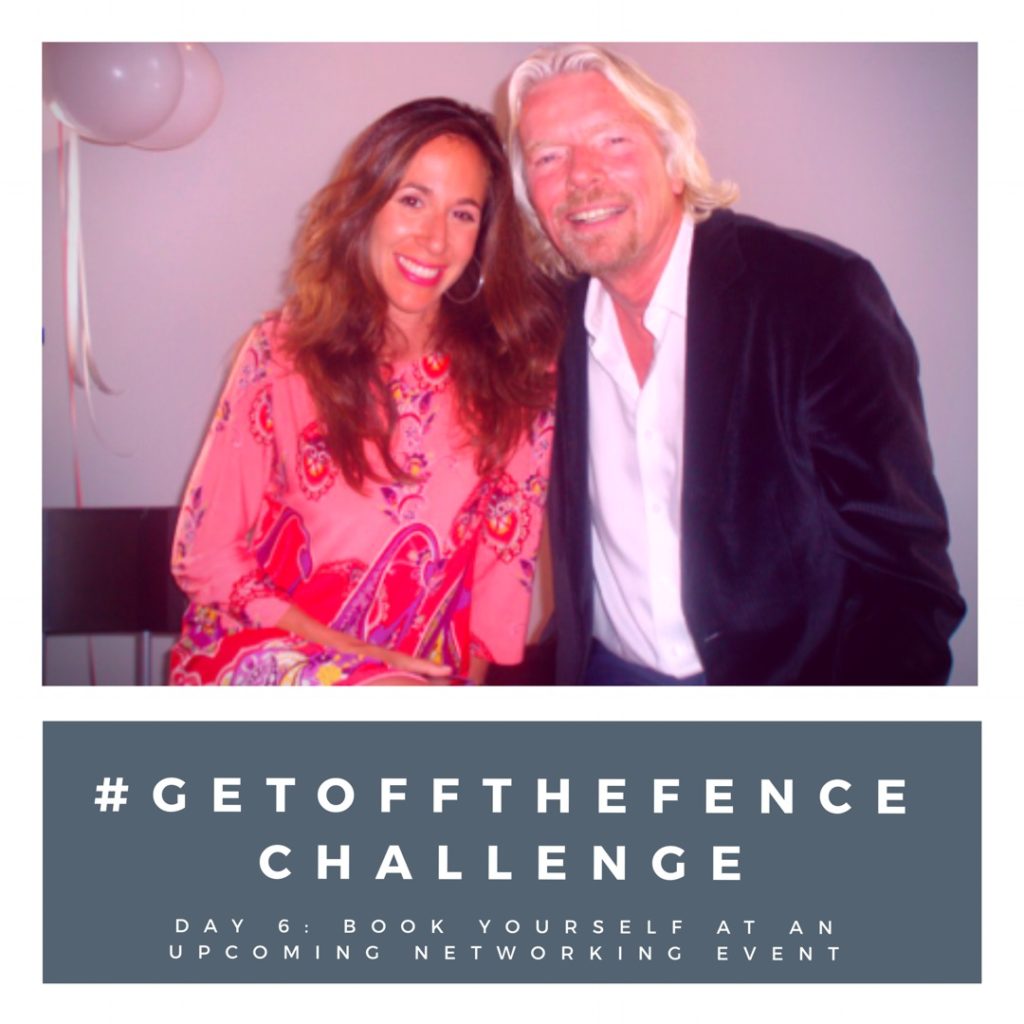 Day 6 of the 7-Day #GetOffTheFence Challenge is here!
It's simple to participate!
Follow me here for my daily life coaching challenge/homework to begin getting off the fence. If you're late to the game, just start from day 1 and proceed daily.
Day 6 – Book yourself at an upcoming networking event
Book yourself at an upcoming event (networking, conference or other, in your city or another). Yes, I'm serious. Commit to being open-minded and getting out there and meeting new people. Meeting new people solely for the purpose of — once you know your goal for the new year, the law of attraction can help you meet random people in random places. But, it's not so random. You see, once you're crystal clear about what you want, you will attract those people you need who will help propel you closer to your goals. Yes it's real, and it's spectacular. ?
That's today's challenge. An interesting one. Oh, The Places You'll Go!
And again, one random winner of the challenge will be announced on Instagram after the 7 days and get a FREE life coaching session with me in 2018 to kick the year off right and stay on track with your goals.
To enter:
1. Follow me on Instagram @EricaBDiamond
2. Like the daily challenge image, and let us know you're participating in a comment below (or tag a friend who would want to join us in the wellness challenge. As well, feel free to let us know how the challenge is going for you). A follow, a comment AND a like puts you in the pot for the most entries.
That's it!
I will be back tomorrow with our last Day 7's challenge…
Let's do this, people. Let's get off the fence. #TrustTheProcess