Happy Motivation Monday! Also, Happy World Kindness Day!
I am coming off an empowering weekend doing my next level YogaFit teacher certification.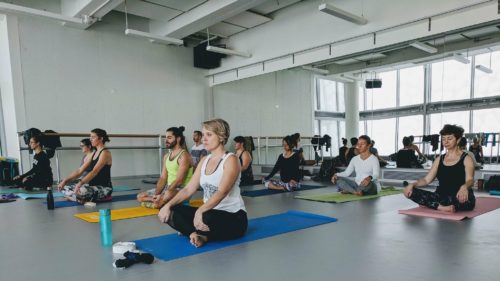 A highlight from Saturday: learning how to replace negative thoughts, emotions and judgements in our OWN lives with positive ones so we can radiate it outwards to our yoga students when they get on their mats in class and then into the world.
A highlight from Sunday: learning the art of surrendering to the universe and having faith that what is meant for us will happen at the right moment (ishwara pranidhana), making the best out of our situation and accepting what is and the concept of being present and in the moment (santosha), the willingness to be disciplined and committed (tapas), letting go of expectation and competition (stay and astray).
Yoga is so much about what happens off the mat, and how we live when we step off, just as much as what we experience on it.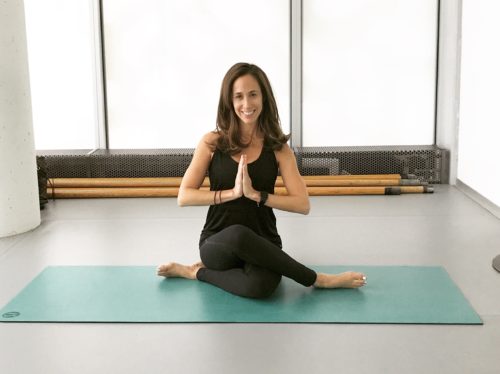 So let's get to our Motivation Monday announcements!
FACEBOOK LIVE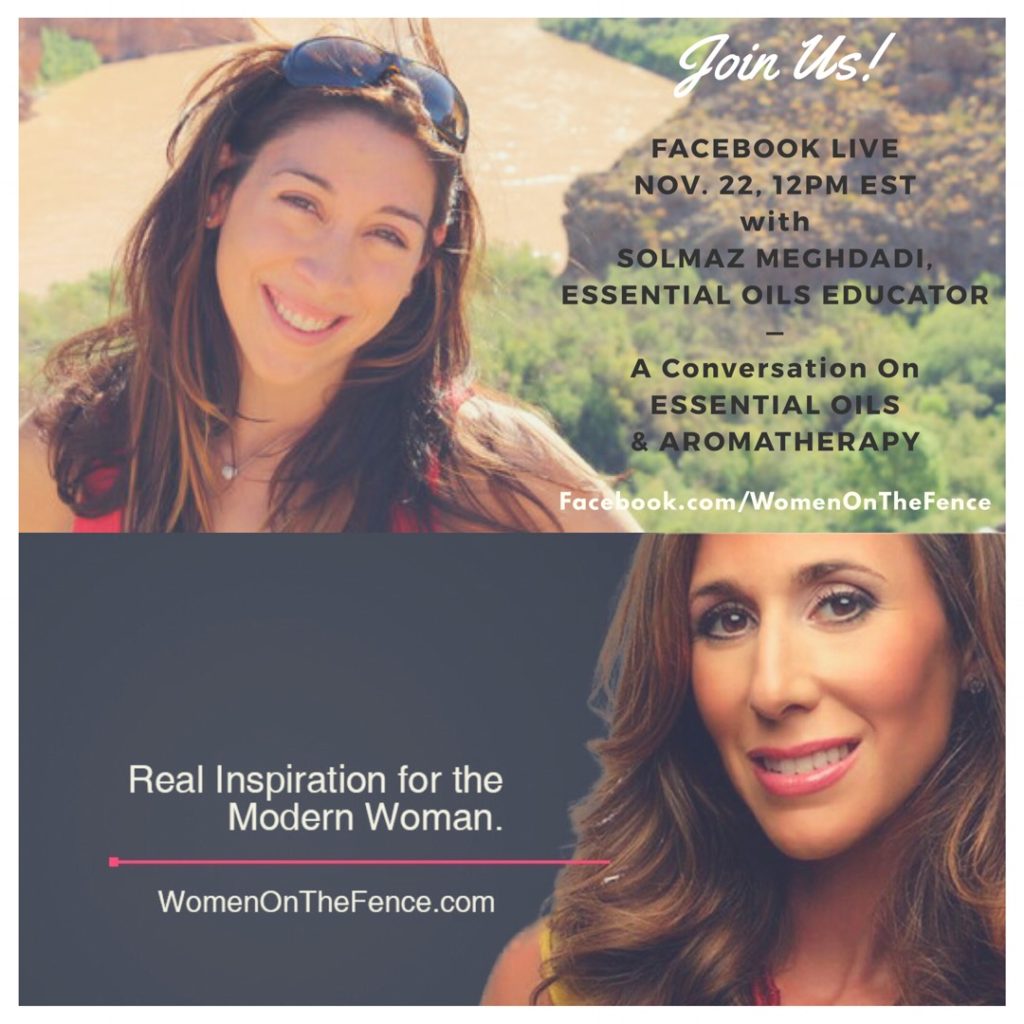 I am so excited to announce our FIRST-EVER WomenOnTheFence.com Facebook Live!
It all sparked out of a Facebook status update I posted last week asking my friends about their essential oil use. Many chimed in- some about their love and use of aromatherapy, and others who want to learn more.

So, here we are! Next Wednesday, November 22nd from 12-12:30pm EST on Facebook.com/WomenOnTheFence, I will be LIVE in my living room for #WellnessWednesday chatting with essential oils educator Solmaz Meghdadi about:
Essential oils for insomnia, stress, headaches, fighting winter flues, lack of focus, anxiety, skin conditions, digestive upset, poor immune systems, respiratory issues… and more! 
We will also be joined by a mom in my city, Bonni Caron, who has been using aromatherapy for the past year and swears it has changed her life.
If you're curious what to use for what, and how to use essential oils, mark it in your calendars today!
About Solmaz:
Solmaz Meghdadi is a Wellness Advocate and Essential Oils Educator with doTERRA. The discovery of these oils have had the most positive impact on her life and has given her tools to help alleviate everyday's aches and pains, both mental and physical. She has since dedicated her time to educating others and sharing the amazing benefits of these beautiful and powerful gifts from the earth and has touched countless lives from doing so. Her goal is to bring holistic healing to each and every home one drop at a time.
SPEED DATE ME!
I'm really excited to go back to my alma-mater CEGEP, Dawson College, this: Wednesday, November 15th, at 6pm, for Entrepreneurship Week.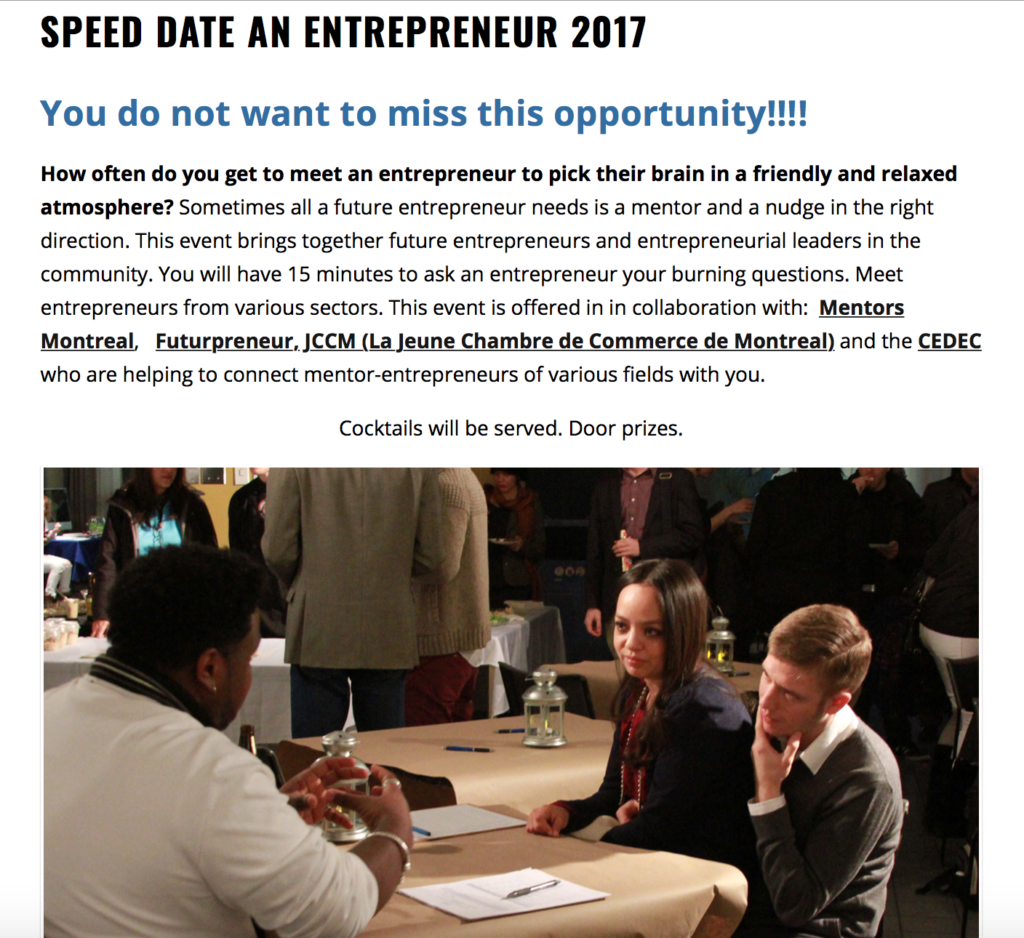 An entrepreneur since the age of 24, come chat, brainstorm, and let's talk about your business idea! To read more and discover some of the other great mentors and entrepreneurs, click here: https://www.dawsoncollege.qc.ca/centre-for-innovation-and-entrepreneurship-education/speed-date-an-entrepreneur-2017/
This event is open to the public!
MONTREAL YOGA CLASS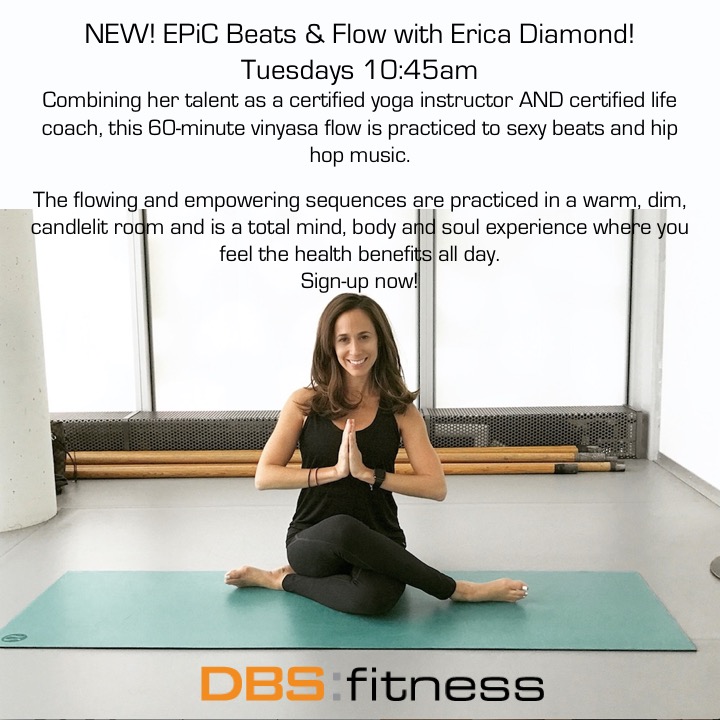 The first WEEK for new people is FREE, and you can take UNLIMITED EPiC Classes at DBS.
If you feel like destressing and feeling empowered, join me TOMORROW at 10:45am, and register today at: DBSFitness.com/epic. I'd love to get healthy with you tomorrow.
Happy Motivation Monday, lovelies. Wishing you a fabulous week.