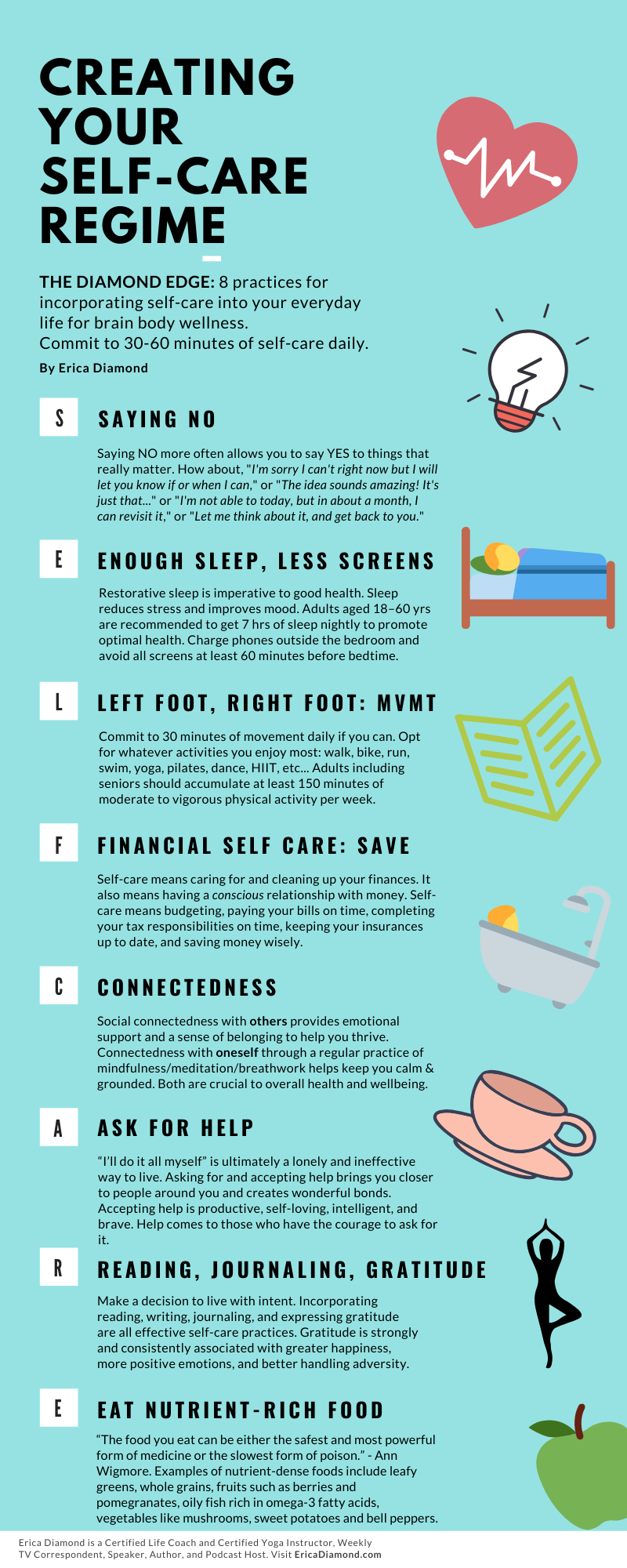 Happy Monday! Self-care has been a recurring theme to managing COVID-19, especially during Mental Health Awareness Month, so I am thrilled to share my SELF-CARE Infographic with you. My prescription is 30-60 minutes a day of self-care activities.
This is all part of my new 2020 signature talk THE DIAMOND EDGE: Mastering Happiness & Success Through Self-Care.
If you enjoy it, please feel free to share it with someone who needs the reminder to care for themselves.
If I can help you create your own personalized self-care regime, please check the online store: EricaDiamond.com/shop.
Sending you so much love,